NUTEK YAYINCILIK
Necati Özdemir
Sevcan Akesi, Çağla Küçükdereli, Gülay Özdemir, Santiago Salles, Hulusi Nusih Tütüncü, Selim Şumlu.
Rüzgârlıbahçe Mah. Cumhuriyet Cad.
Feragat Sok. No: 3/A Demir Plaza
Kavacık, Beykoz, İstanbul
Tel: +90 216 225 84 27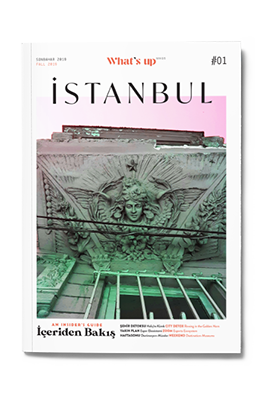 Don't miss out!
Subscribe to our newsletter to follow the seasonal issues and latest news of What's Up Mags.